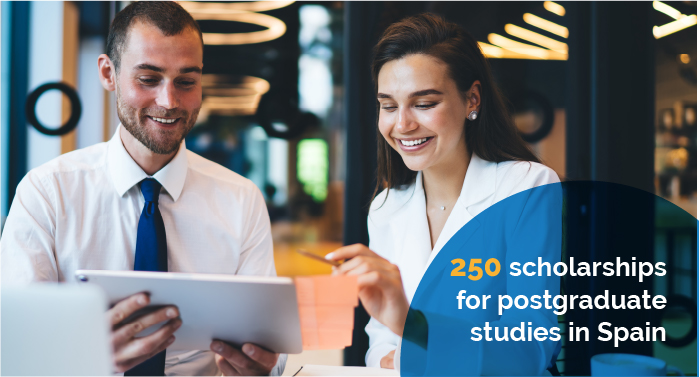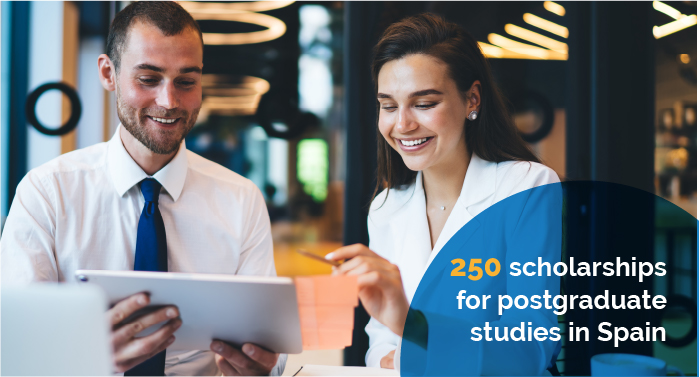 ABOUT THE SCHOLARSHIPS PROGRAM
The PAEC OAS – EUDE Scholarships Program will provide citizens of the OAS Member States the opportunity to pursue Master's studies at discounted rates at the European School of Management and Business – EUDE Business School.
DETAILS OF THE PROGRAMS 
| | |
| --- | --- |
| Programs | Master's programs in business administration, human resources, marketing, international trade, finance, logistics, environmental management, big data |
| Start date | February 6, 2023 |
| End date | Consult with your adviser |
| Modality | Online and face-to-face |
| Type of degrees | EUDE Business School's private degrees |
| Teaching language | Spanish |
NUMBER OF SCHOLARSHIPS: 250 SCHOLARSHIPS: 
10 scholarships with a discount of 75% for private face-to-face programs
30 scholarships with a discount of 80% for private face-to-face programs
210 scholarships with a discount of 85% for EUDE online programs
REQUIREMENTS
The candidate must have definitive admission to the program in order to participate in this scholarship application process. All applications for the PAEC OAS – EUDE Scholarships Program must be summited through this page.
STEPS TO APPLY
Pre-register for the master's degree you are interested in this page.
Send your EUDE Academic Advisor the documentation that accredits your academic and professional merits:

University degree
Academic record
Curriculum vitae
Conduct the admission interview.
EVALUATION AND SELECTION CRITERIA
An EUDE Business School Scholarship Selection Committee will meet to review and select the applications received and select the scholarship recipients until all the available scholarships are assigned.  Among the criteria taken into consideration for the selection of the awards for this grant are:
Score awarded to the student by the EUDE Evaluation Committee (academic profile, merit and academic credentials, social/volunteer experience).
The geographical distribution of the candidates, taking into account the most important needs of the OAS Member States, according to the Human Development Index reported by the United Nations Development Program (UNDP).
Place of origin of the candidate
Gender component
Number of applications by country of origin of applicants
Area of study (e.g. science, engineering, humanities, etc.)
Humanitarian situation in view of the current circumstances
The potential impact of the applicant after the completion of the desired program.
Master's Degrees (Face-to-face)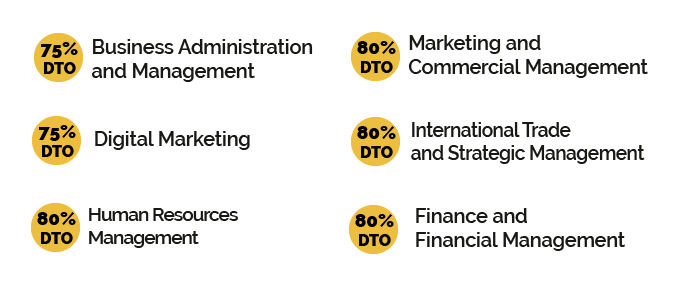 Master's Degrees (Online)